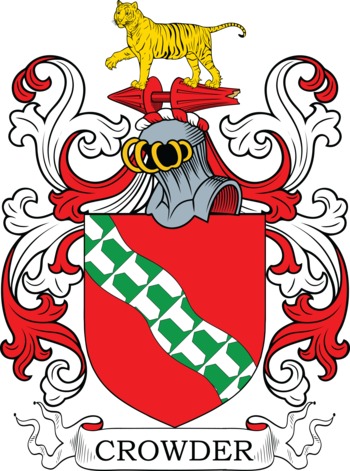 Get this crest printed on...
CROWDER Family History
This interesting name, with spellings Crowder, Crowther, Crother and Crewther, is of early medieval English origins. It is occupational and describes a muscian. It derives from the 12th century word "croude", related to the early Welsh "crwth", meaning a "crowd". This however was not a collection of people gathered together, but an early and popular bowed stringed instrument, bearing some resemblance to the later fiddle or even a violin. A quotation from St Luke XV. 25. reads, "But his eldre sone was in the feeld, and whanne he cam and neighede to the hous he herde a synfonye and a crowde".