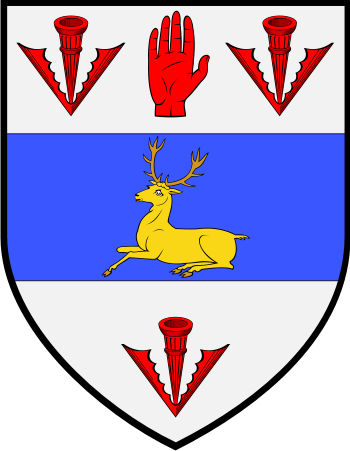 Get this crest printed on...
DAVIDSON Family History
This interesting Anglo-Scottish surname is a patronymic from the male Hebrew given name David. This crusader name meaning beloved of god was borne by the greatest of the early Kings of Israel, which led to its popularity first among Jews and later among the Christians throughout Europe in the Middle Ages. St. David, the 6th Century Bishop of Menevia, became patron saint of Wales, and the name was borne by two Kings of Scotland (David 1st, who reigned from 1124 to 1153, and David 11, who reigned from 1329 to 1371). David Clericus, recorded in "Documents relating to the Danelaw", Lincolnshire, dated 1150, is one of the earliest recorded bearers of the personal name in England...