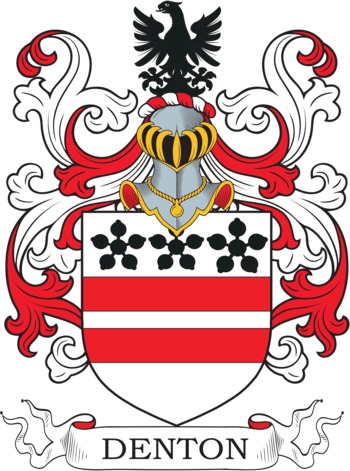 Get this crest printed on...
DENTON Family History
This name is of English locational origin from any of the various places thus called. The Yorkshire Dentons hail from Denton in the parish of Otley in the west Riding, first recorded as Dentun in the Anglo Saxon Chronicles c.972. Other places so named, are in Kent, Lancashire, Cumberland, Durham, Lincolnshire etc.. The name, in all cases derives from the Olde English pre 7th Century element "denu" meaning a valley, plus "tun" a farm or settlement. Hence "the settlement in the valley". The surname from this source is first recorded in the latter half of the 10th Century, (see below).