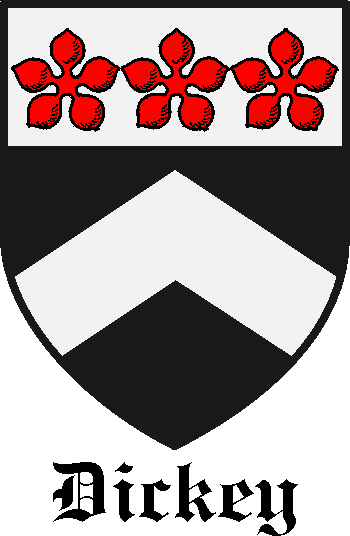 Get this crest printed on...
DICKEY Family History
Recorded as Dickie, Dicky and Dickey, this is an Anglo-Scottish surname. It is a diminutive form of the very popular nmedieval personal name 'Richard'. This is a compound of the Germanic elements "ric" meaning power plus "hard", meaning hardy, brave or strong. Richard was popularised in England perhaps surprisingly by the Norman-French invaders of 1066, and seemingly was not previously recorded there. The surnames are both particularly associated with Scotland, and to some extent Northern Ireland. Early examples of the surname recording include William Dyckes of Norfolk in the pipe rolls of the county in 1362, William Dik of London in the Letter Books of the city in 1356, and in Scotland David Dickie, the burgess of Montrose in 1627...