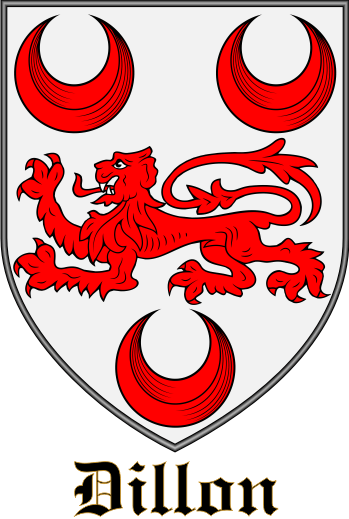 Get this crest printed on...
DILLON Family History
This interesting surname has two possible origins. The first being locational "of Dilwyn" in Herefordshire, recorded as "Dilun" in 1138, and deriving from the Olde English pre 7th Century "diglum", a retreat. Locational surnames were usually acquired by a local landowner, or by the lord of the manor, and especially by those former inhabitants of a place who had moved to another area, and were thereafter best identified by the name of their birthplace. A second possibility is that the name derives from a Germanic personal name "Dillo", meaning "the destroyer", introduced into England by the Normans after the Conquest of 1066...