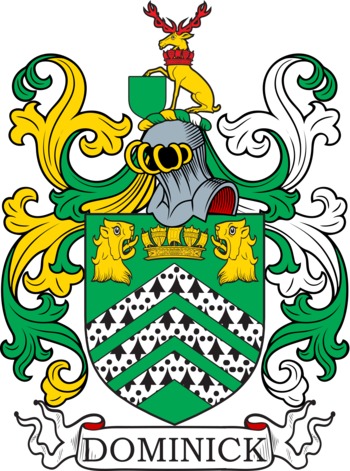 Get this crest printed on...
DOMINICK Family History
Recorded in over two hundred and fifty spellings and found throughout the western world, this famous surname is of regarded as being of medieval Spanish origin. It derives from the Roman (Latin) "Dominicus", meaning "belonging to the lord god", from "dominus", lord or master. The name was given considerable impetus by the fame of the Spanish saint "Dominicus", who founded the Dominican order of monks, although it was already well established. The suffix "-ez" or "es" when they occur are patronymic, they derive from the Latin "-icus" and implies "son of".