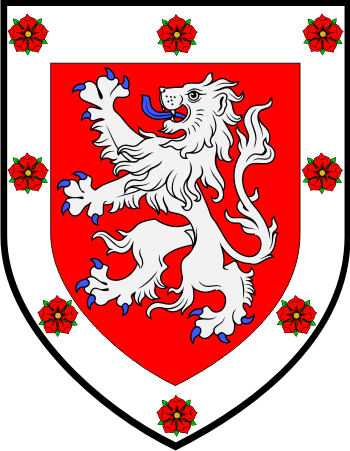 Get this crest printed on...
DUNBAR Family History
This famous Scottish locational name derives from the Barony of Dunbar in the county of Berwick. The surname, it is claimed, descends from Earl Gospatric of Northumberland C. 1070, whose grandfather was the lay abbot of Dunkeld, although quite what this has to do with the surname development is unclear. Our research indicates that the surname in its recognizable form was not apparently recorded until the 13th century, see below, although thereafter the Dunbar nameholders played an important role in Scottish and the Border history. At various times from the 14th century they held considerable estates in Wigtownshire, where they were prominent amongst the Border clans that caused mayhem throughout Northern England, and the more gentile parts of Scotland...