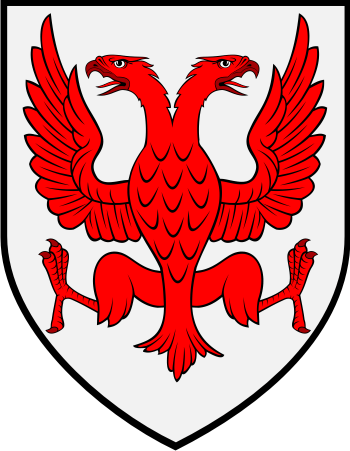 Get this crest printed on...
DUNLOP Family History
This is a famous Scottish surname, which derives from a place near Cunningham, in Ayrshire. The original meaning was the fort (dun) at a muddy place (Lapach) from the olde pre 10th century gaelic, however it could not have been so unpleasant a spot as the original family have remained in the district since the 13th century. The name was pronounced locally as Dulap or Delap, and occasionally spelt that way as well, an example being Neel Fitz Robert de Dullope in 1296, in fact this record is a confusion of spellings in many ways. It translates as Neil, the son of (Fitz) Robert of Dunlop, who in that year rendered homage to the Scottish revolutionary government...