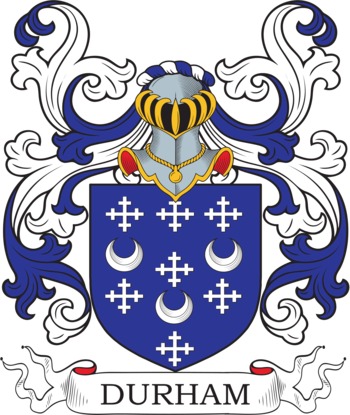 Get this crest printed on...
DURHAM Family History
This name, with variant spelling Durram, is of English locational origin from the city thus called in the North East of England. Recorded variously as Dunholm circa 1000, as Dunhelme in "Historia Anglorum", dated 1122, and as Donelme in the 1191, Fine Court Rolls of that city. The name derives from the Old English "dun", a hill, plus the Old Scandinavian "holm(r)", (Northern Medieval "holm"), an island or piece of raised land partly surrounded by streams. The surname first appears on record in the mid 12th Century, (see below).