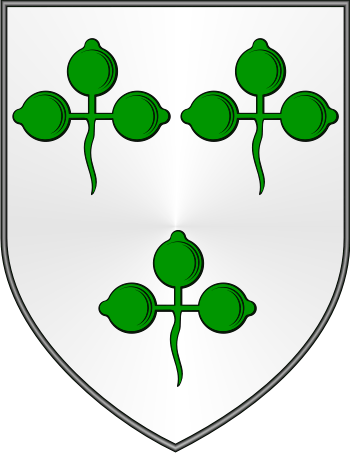 Get this crest printed on...
DUVAL Family History
This unusual name is generally of French locational origins, where it is found in a wide range of recordings. These include Lavalle, Lavallie, Laval, Lavall, Deval, Duval, Lavell, Lavelle (also Irish), Lavielle, etc. In general the name translates as 'of the valley' referring to one who was resident in such a place. It seems to have been mainly introduced into Britain with the second of the great influxes of French and Flemish Huguenot refugees in the early 18th century. This of course does not effect the origin and meaning, except that in Britain confusion can arise through the closeness of spelling with the Irish clan name 'Lavelle'...