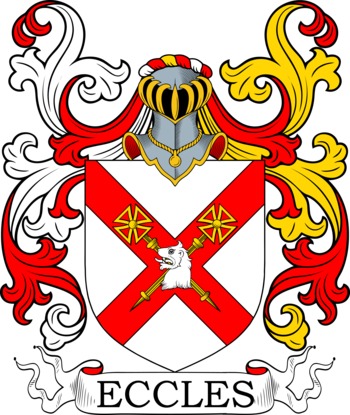 Get this crest printed on...
ECCLES Family History
This name is of English and Scottish locational origin from any of several places so called, for example, Eccles in Lancashire, Norfolk and Kent, also in Berwickshire and Dumfriesshire. Eccles in Kent, recorded as Aiglessa in the Domesday Book of 1086, derives its name from the Olde English pre 7th Century "aec-laes" meaning "oak pasture". All the others are named with the British element "ecles" meaning a church, ultimately from the Greek "ekklesia", a gathering or assembly. The surname is first recorded in Scotland in the latter half of the 12th Century, (see below).