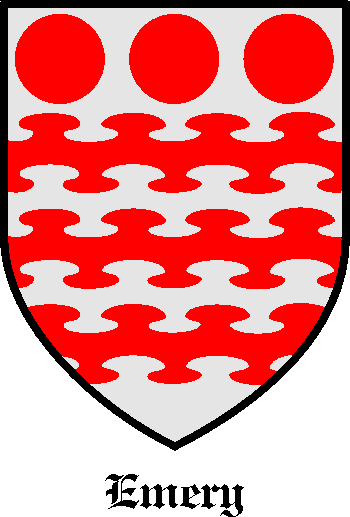 Get this crest printed on...
EMERY Family History
This interesting name is of Norman French origin, introduced into England by the followers of William 1 after the Conquest of 1066. The surname derives from an Old Germanic personal name, "Amalric", composed of the elements "amal", bravery, vigour, with "ric", power, which was adopted into Old French in a great variety of different forms, for example: Amalri, Amalric, Aumari, Aumaric, Amauri, Emaurri, Haimeri and Ymeri. The personal name is recorded in its Latinized form of "Amalricus" in the Domesday Book of 1086, while the later English forms of the given name include Emmeric (1241, Somersetshire) and Emery and Aymery (1269, 1278, ibid...