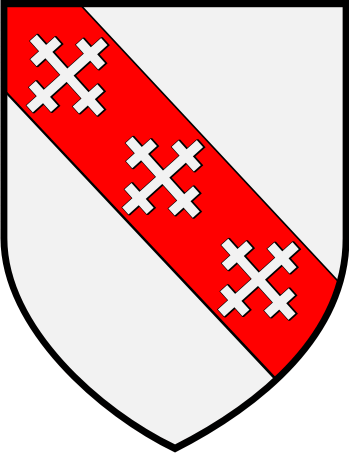 Get this crest printed on...
ENRIGHT Family History
This interesting name, with variant spellings Erraught, Enraught(y), and the archaic forms MacEnryckty and MacKenraghty, is an anglicized form of the Olde Gaelic MacIonnrachtaigh. The Gaelic prefix 'Mac' means 'son of', plus the person byname Ionnrachtach for which there are two distinct interpretations, the first being 'upright' and 'lawful' from 'ionracas', honesty, and the second being an adjectival form of 'ionradh' meaning 'attack', hence; 'the Attacker' or 'Plunderer'. As a personal name Inreachtach is found in early Irish Annals, whence the family name MacIonnrachtaigh. In the sixteenth century Fiants ('Fiant litterae patentes') we find the form MacErachta in County Longford with MacEnryckty and Kinraght occurring in Kilmallock, County Limerick...