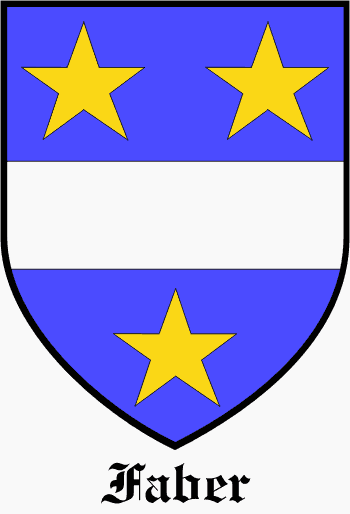 Get this crest printed on...
FABER Family History
This most interesting and unusual surname is of Old French origin, and is a variant of the French surname "Fevre", itself an occupational name for an iron-worker or a smith, from the Old French "febre", a smith (from the Latin "faber", a craftsman). The surname, which is first recorded in the mid 13th Century (see below), is also found in the modern idiom as Febvre, Febre and Faivre in France, and as Feaviour, Lefe(a)ver, and Faber, in England. Job descriptive surnames originally denoted the actual occupation of the namebearer, and later became hereditary. The surname itself was introduced into Britain by the Normans after the Conquest of 1066...