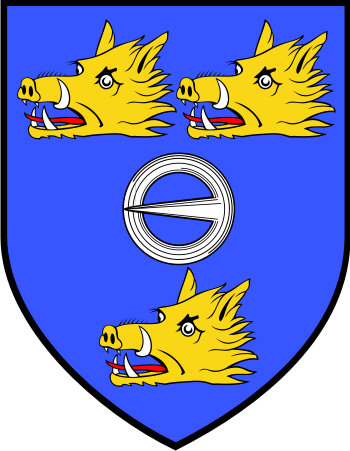 Get this crest printed on...
FERGUSON Family History
This most interesting surname is of Old Gaelic origin, found in Ireland and Scotland, and is a patronymic form of "Fergus", from an Old Gaelic personal name "Fearghus", composed of the elements "fear", man, and "gus", vigour, force, with the patronymic ending "son". This Gaelic personal name was the name of an early Irish mythological figure, a valiant warrior, and was also the name of the grandfather of St. Columba. Ferguson is by far the most popular and widespread form of Fergus. Some Irish bearers f the name "Fergus" claim descent from Fergus, Prince of Galloway (deceased 1161). Ferguson is widespread in Ireland in Ulster, where it is of Scottish descent...