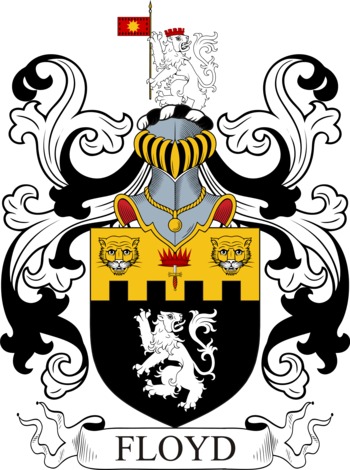 Get this crest printed on...
FLOYD Family History
This unusual name is from the Welsh "Lloyd" a nickname distinguishing someone who was grey-haired, derived from the Welsh "llwyd", meaning grey. The name Floyd represents the English attempt to replicate the Welsh pronunciation of "Lloyd". Nicknames were very often used as a basis for surnames in medieval England, and in this case the nickname may also have applied to one who habitually wore grey clothes. The first recording of the name "Lloyd" is that of one "Richard Loyt", in the Worcestershire Subsidy Rolls of 1327.