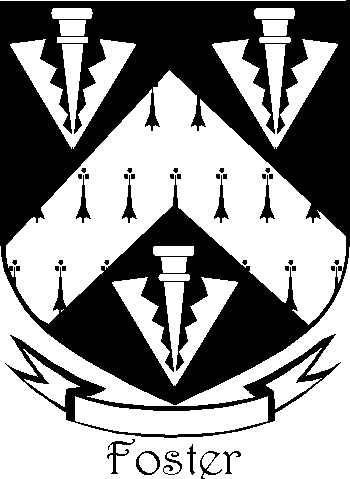 Get this crest printed on...
FOSTER Family History
This very interesting English medieval surname, the family name of the Lords Oriel of Ireland, has at least four possible origins. The first is an occupational name for a saddle tree maker, a very important occupation seven hundred or more years ago. Here the derivation is from the Old French "fustier", itself originating from the word "fustre", meaning a block of wood. This term was introduced into Britain after the 1066 Norman French invasion. Secondly, and again occupational, the name may describe a maker or user of "forcetier", these being steel shears widely used in both agriculture and textile production...