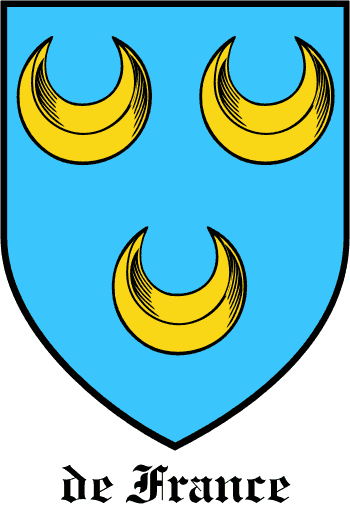 Get this crest printed on...
FRANCE Family History
This interesting surname is of Old French origin, and is an ethnic name for someone from France. The country was so named from the Franks (i.e. the "free men"), a confederacy of German tribes who fought with the Romans over a long period before finally settling in Gaul in the 5th Century. The Franks boasted that they were the only "free men" among the civil-service - ridden Gauls of the Roman Empire, and their name in Latin was Francus". The Old French adjective "Franceis, Francois", from the Latin "Franciscus", originally meant "a Frank", but was later used to denote a Frenchman, and became very popular as a given name in medieval times...