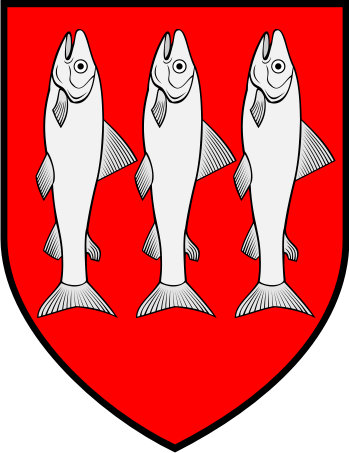 Get this crest printed on...
GALVIN Family History
Recorded in many forms including Calven, Calvin, Galvin, Gulvin and Kalvin, this very interesting surname can be of either Irish, English, or Norman-French origins. Taking the Irish first, the name in the Gaelic is given as O' Gealbhain, composed of the elements 'geal' meaning bright, and (possibly) 'ban' meaning white. However there is a strong possibility that the could have been a Norman introduction at the time of the Invasion of Ireland in 1170, and in later centuries given a Gaelic form. What is certain is that the surname has been recorded in France in the spellings of Galvaing, Galvin, Galvier, and Galvagnon, from the earliest times...