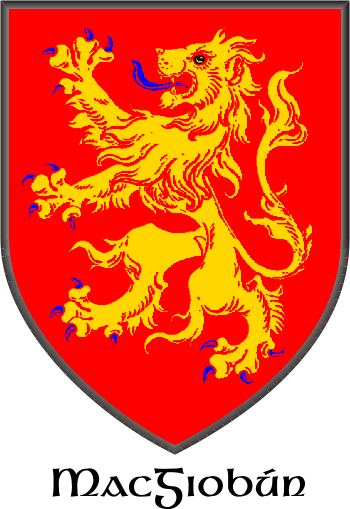 Get this crest printed on...
GIBBONS Family History
This interesting surname is of early medieval English origin, and is a patronymic form of Gibbon, which is a diminutive of Gibb, a pet form of the given name "Gilbert". Gilbert derives from "Gislebert", a Norman personal name composed of the Germanic elements "gisil", hostage, noble youth, and "berht", bright, famous. This given name enjoyed considerable popularity in England during the Middle Ages, partly as a result of the fame of St. Gilbert of Sempringham (1085 - 1189), the founder of the only native English monastic order. Richard Gibun is listed in the 1202 Pipe Rolls of Sussex. In some instances the surname may be patronymic from the Germanic personal name "Gebwine", from "geba", gift, and "wine", friend...