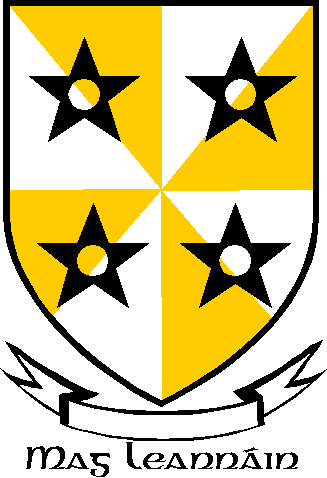 Get this crest printed on...
GLENNON Family History
This most interesting surname is the Anglicized form of the Gaelic-Irish name "Mag Leannain", which is composed of the elements "Mag", which is the same as the Gaelic prefix "mac", son of, and a Gaelic personal name Leannain, containing the Gaelic element "leann", cloak. The name is also the Anglicization of the Gaelic "Mac Giolla Fhianain", the son of the servant of Fhianain, also Anglicized as "Gillinan"; the sept belongs mainly to the Ui Maine regions of mid-Galway and south Roscommon. The name Glennon is chiefly found in the Leinster counties, especially Westmeath, Leix and Offaly, where it is quite numerous...