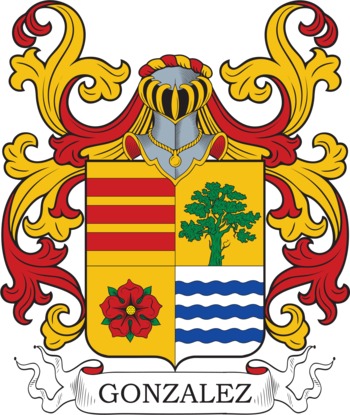 Get this crest printed on...
GONZALEZ Family History
This famous surname recorded in the spellings of Gonzales, Gonzalez, Gonzalvo, Gozalo, Gonzalvez, Gosalvez, Goncaves, and Gonzalo, is usually accepted as being of Spanish or Portuguese origin. However in truth like so many Iberian surnames, its origins are Germanic. In the 5th century the Visigoths from Eastern Germany conquered the whole region, sweeping down from the Baltic and across the Pyrenean mountains into the Spanish Peninsula. Their legacy today is often found in the surnames, and these surnames themselves have crossed the ocean to the American continent.