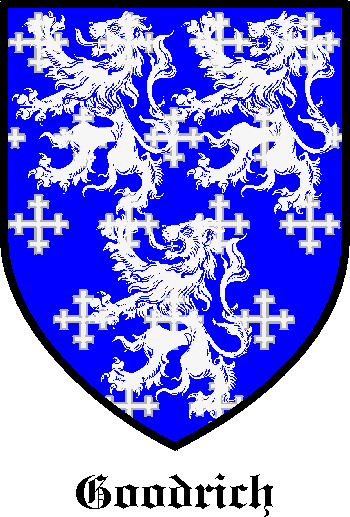 Get this crest printed on...
GOODRICH Family History
This ancient surname is either locational from the Village of Goodrich in Hereford, or more usually it derives from the Olde English pre 7th century personal name 'Godric' translating as 'God-rule'. Given such a meaning it is not perhaps surprising that the surname has developed widely and today includes many variant spellings including Goodrich, Goodridge, Gooderidge, Gooderick, Goodrick, Goodricke, Godrich, Godridge etc. In fact it could be said that the origin in all cases is the same as the village, first recorded in the year 1102 during the reign of King John (1199 - 1202) was formerly Castellum Godric, the castle of Godric...