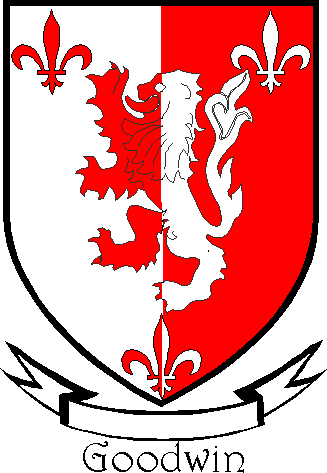 Get this crest printed on...
GOODWIN Family History
Recorded in various forms including Godwin, Goodwin, Goodswin, and the Norfolk and East Anglian Godswen, this is an ancient English surname. It is of pre 7th century Anglo-Saxon origins, and has the fairly uncommon distinction of surviving the Norman Conquest of 1066, and the later influx of Norman names, which for 'politically correct' reasons killed off many of the early British names, or drove them into the outlying areas. The derivation is from the personal name "Godwine", composed of the elements "god", meaning either "god" or "good", with the second element of "wine", meaning friend or protector or "sweyn", meaning "follower of"...