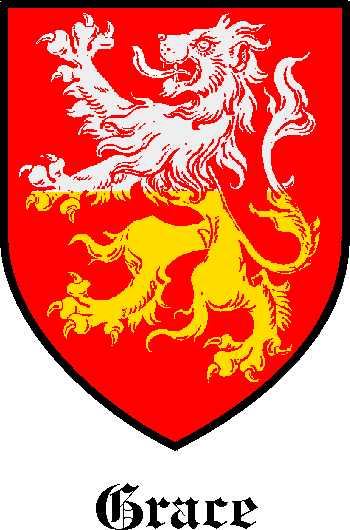 Get this crest printed on...
GRACE Family History
This interesting name has two possible origins, both dating from the early medieval period in England. The first is from a nickname, from the Middle English and Old French word "grace", charm, pleasantness, from the Latin "gratia". The second origin is from the female given name "Grace", which was popular during the Middle Ages, and is thought to derive in the first instance from the Old German "grisja", Old French "gris", grey, which is found in Middle English as "grece, greyce". However, the name was soon associated with the adjective "grace" as used in the nickname for a charming, pleasant person...