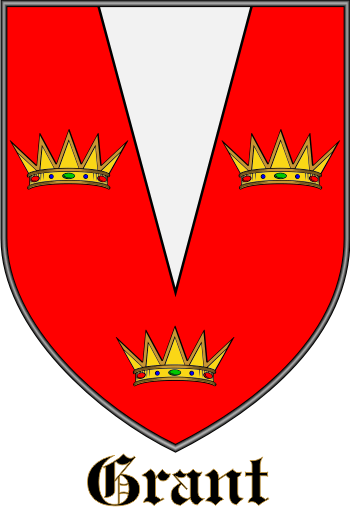 Get this crest printed on...
GRANT Family History
Recorded as Grant, Grand, Le Grand, and Legrand, this is an Anglo-Scottish, Belgian and French surname. It has two possible origins. The first is early French, and introduced into the British Isles at the time of the famous Norman Conquest of 1066. As such it was a nickname derived from the word "graunt", meaning tall or perhaps large, and ultimately from the Latin "grandis". In medieval times it enjoyed much the same family status as in the modern senior or junior, and was used to distinguish between people of the same family name, but of different generations. A second origination is pre 7th century Old English...