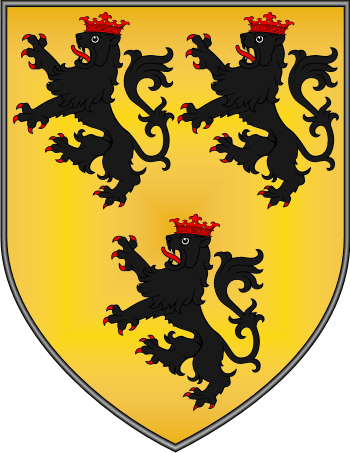 Get this crest printed on...
GUERIN Family History
This unusual and interesting surname is French and Anglo-Irish. It derives from the male given name Guerin, from the pre 6th century German Warin, meaning guard. This name was popular in France partly as a result of the fame of the Carolingian knight Guerin de Montglave. It was initially introduced into England after the Norman Conquest of 1066, with Robertus filius Warin being recorded in the famous Domesday Book of 1086 for the county of Cambridgeshire and a Gislebertus filius Garin in the Domesday Book for Essex. Gilbert Warin in the Curia Regis Rolls of Yorkshire in 1198 is the earliest recorded hereditary bearer of the name...