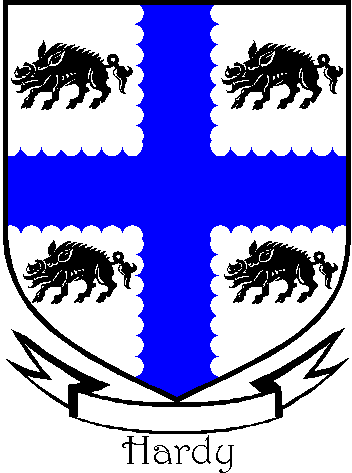 Get this crest printed on...
HARDY Family History
This interesting surname is of early medieval English and French origin, and is derived from the nickname for a brave or perhaps fool-hardy person, one who would risk all for ultimate success. It derives from the Old French, Middle English (1200 - 1500) "hardi", meaning bold or courageous. This surname is an example of that sizeable group of early European surnames that were gradually created from the habitual use of nicknames. The nicknames were given in the first instance with reference to a variety of characteristics, such as physical attributes or peculiarities, mental and moral characteristics, supposed resemblance to an animal or bird's appearance or disposition, habits of dress and occupation...