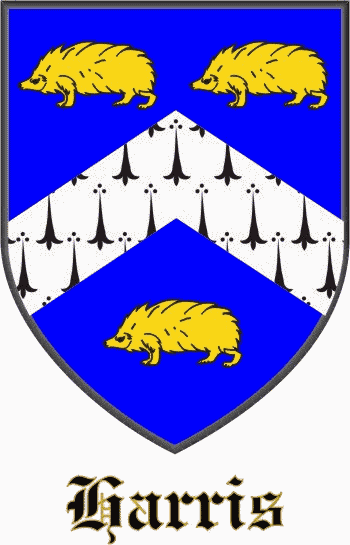 Get this crest printed on...
HARRIS Family History
This ancient surname is English, Scottish and Irish, and is recorded in many spellings including Harry, Harrie, Harrhy, Harris, Harries, and Harriss. However spelt, all derive from the 11th century personal name Harry, itself a nickname form of Henry. "Henry", which originates from the pre 7th century Frankish name "Henn- ric", meaning "home-rule", was first introduced into Britain at the Norman Conquest of England, in 1066, and is recorded in the famous register known as the Domesday Book, in the year 1086. Over the next four centuries the name in all its spellings became very popular in England, although in Scotland the usual spelling is Harrison...