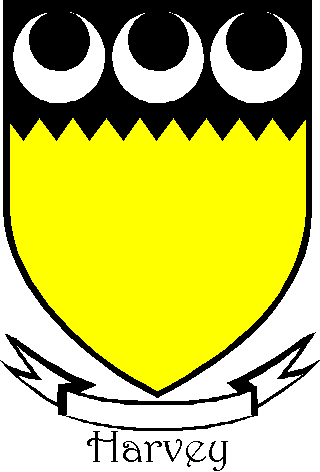 Get this crest printed on...
HARVEY Family History
This ancient surname, which is one of the earliest on record, is of English and Irish origin. It is also well recorded in Scotland, although the origin is as for England. The name has two possible sources, the first being from the Breton personal name "Aeruiu" or "Haerviu", composed of the elements "haer", meaning battle, and "vy", - worthy. The 1086 Domesday has various references to followers of William the Conqueror, including Herueu de Berruarius of Suffolk, and later Heuei de Castre of Lincoln, in 1157. These were not surnames, although in fact the first surname recording as shown below was only just behind...