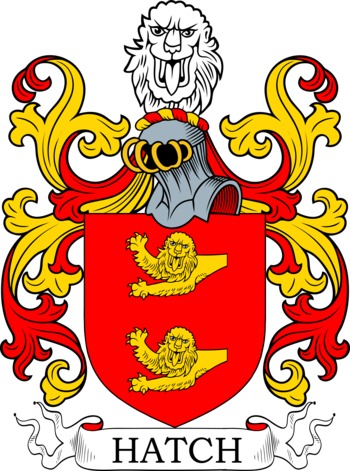 Get this crest printed on...
HATCH Family History
This interesting surname is of Anglo-Saxon origin, and is a locational name from any of the places called Hatch in Bedfordshire, Hampshire, Somerset and Wiltshire; the place in Hampshire near Basing, is recorded in the Domesday Book of 1086 as "Heche". The derivation is from the Olde English pre 7th Century word "haecc", a hatch, the meaning is generally "a gate" (especially one in or leading to a forest). However, the name may also be of topographical origin for a dweller by a gate or hatch, from the same derivation.