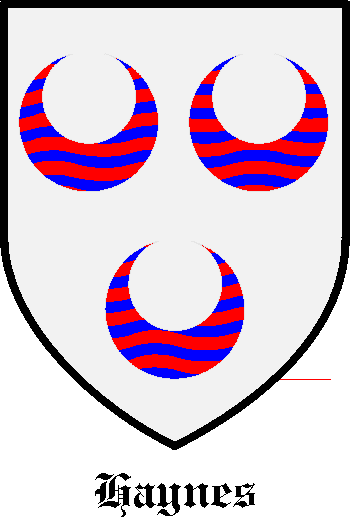 Get this crest printed on...
HAYNES Family History
This interesting surname has two distinct possible origins. Firstly, it may be a patronymic form of the medieval male given name "Hain", itself coming from the Old German "Hagano", originally a byname meaning "hawthorn". This name was found in England before the Conquest of 1066, but was popularized by the Normans. In the Danelaw (the northern, central and eastern parts of Anglo-Saxon England in which Danish law and custom were observed), Haine may be derived from the Old Norse "Haghni, Hagne", candinavized versions of the above name. Early examples of the surname include: Ulricus Hagana, in the Domesday Book of 1086, and Peter Hain in the Pipe Rolls of Dorset, dated 1200...