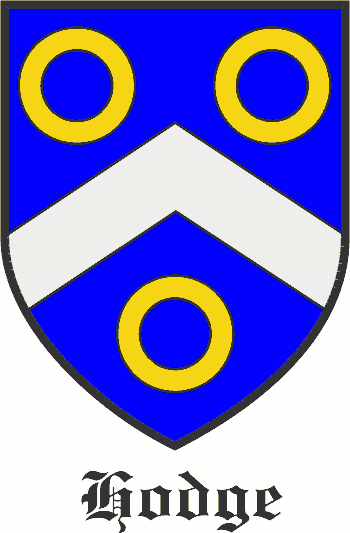 Get this crest printed on...
HODGE Family History
This well known English surname is of early medieval origin, and is one of the patronymic forms of the medieval male given name 'Hodge', a pet form of 'Roger'. The Normans introduced 'Roger' into England after the Conquest of 1066 as 'Rog(i)er', which was adopted from the Germanic 'Ro(d)ger', composed of the elements 'hrod', renown, and 'geri, gari', spear. The equivalent Old Norse name 'Hrodthgeirr' reinforced the form of the name in Normandy. The substitution of 'H' for 'R' as the initial in the English variants of 'Roger' reflect the difficulty encountered by English people in pronouncing the Norman (French) 'r' sound...