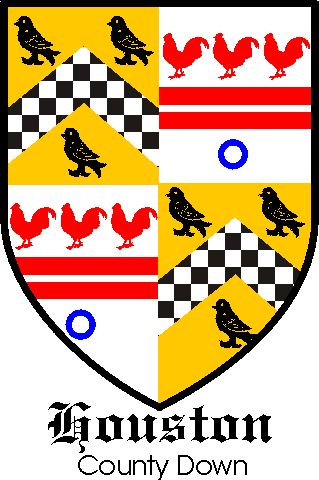 Get this crest printed on...
HOUSTON Family History
This famous surname is of Scottish origin, and has two possible sources. Firstly, it may be from a habitational name from a place near Glasgow, so called from the genitive case of the medieval French given name "Hugh", from the Germanic element "hug", meaning "heart, mind", or "spirit", and the Middle English (1200 -1500) "tune, toun", settlement, village, derived from the Olde English pre 7th Century "tun", enclosure, settlement. The given name Hugh was introduced into Britain by the Normans after the Invasion of 1066. The landlord of the placename is a certain Hugo de Paduinan, who held the place in circa 1160...