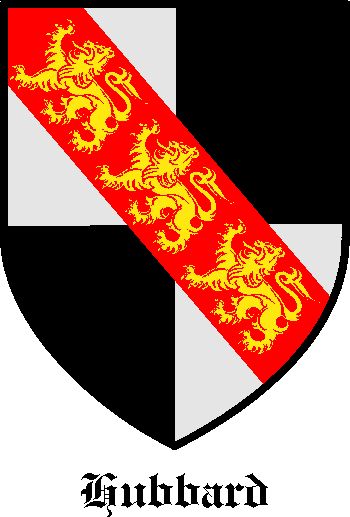 Get this crest printed on...
HUBBARD Family History
This ancient surname derives from the Anglo-Saxon personal name Hugibert or Hubert, itself a compound of the elements "hug" meaning "heart", and "beorht" - bright or famous, a translation which no doubt contributed to its early popularity. The name was probably introduced in Britain by the Saxon invaders of the 8th century, although its first known recording would seem to be that of 'Eudo filius Huberti' (Eudo, son of Hubert) in the Domesday Book of 1086. This was not of course a surname, the first of these being Roger Hubert, who appears in the 1199 Fine Court Rolls of Northumberland. This in fact is quite appropriate as the patron saint of hunting, with Northumberland being a renowned hunting country, is St...