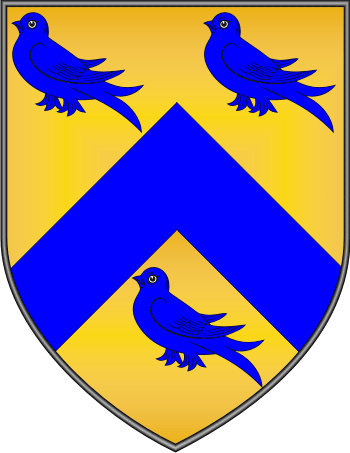 Get this crest printed on...
HUDSON Family History
This interesting Anglo-Scottish surname is a patronymic. It derives from the personal name "Hudde", which itself has three possible origins. Firstly it may be a nickname form of the pre 7th century Old Saxon "Hugh", a name meaning "mind or heart". This name was very popular with the Normans, who used it widely in England after the Conquest of 1066. Secondly Hudde can be a nickname form of the Germanic and French "Ricard or Richard", and thirdly it can be from the Olde English personal name, "Huda", which gave its name to places such as Huddington in Worcestershire. In England Hudson is especially popular in Yorkshire...