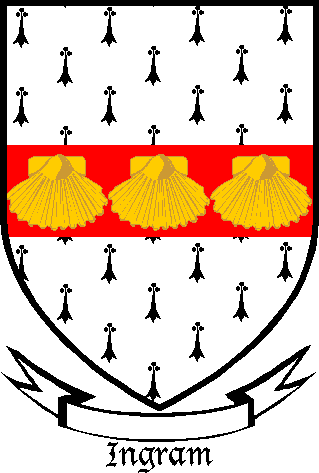 Get this crest printed on...
INGRAM Family History
Recorded as Ingram, Ingeram, Ingelham and the very rare dialectal Ingyon, this is in every respect a true English surname of pre medieval origins. Recorded in most parts of England but particularly associated with the county of Yorkshire, it has its origins in the Anglo-Saxon personal name Engel. This was a tribal name meaning The Angles, the people of Englanda, in Northern Germany, who invaded Eastern and Northern Britain in the 5th Century a.d. and subsequently gave their name to England. To this was added the suffix 'hrafn', meaning raven, a bird renowned for its ferocity and wisdom to give a literal meaning of English-raven...