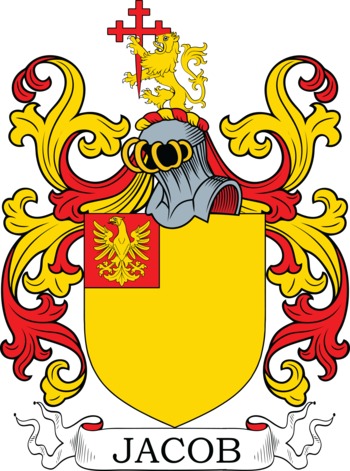 Get this crest printed on...
JACOB Family History
This most interesting surname derives from the ancient Hebrew given name "Yaakov" meaning "following-after". In the bible Jacob was the name of the twin brother of Esau, who took advantage of the latter's hunger and impetuousness to persuade him to part with his birthright "for a mess of potage". The surnames James and Jack share the same origins and development. Perhaps surprisingly Jacob in all its over two hundred spellings from Jacob, Iacobo, Kubera, and Kabos, to Giacopino, Jankel, Yakobovitz, and Jessen, was not originally a Jewish surname.