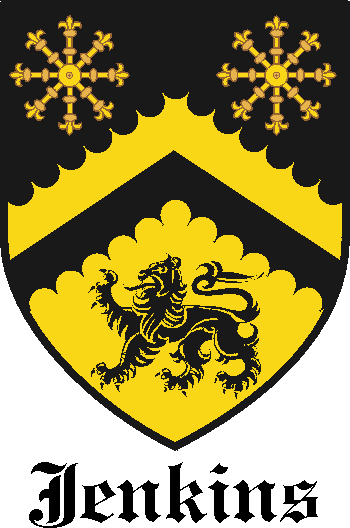 Get this crest printed on...
JENKINS Family History
This is an English and Welsh surname of some considerable antiquity. It derives from the medieval given name Jenkin, itself a diminutive of John meaning "god has graced me with a son", and introduced by returning Crusaders from the Holy Land in the 12th century. To this was been added the diminutive suffix "-kin", indicating young John, or perhaps son or relative of John. There are a number of variant forms of the surname in the modern idiom, including Jenkin, Jenkyn and Jenking, Jencken, Jinkin and Junkin, as well as the patronymic forms where an "-s" has been added to the surname...