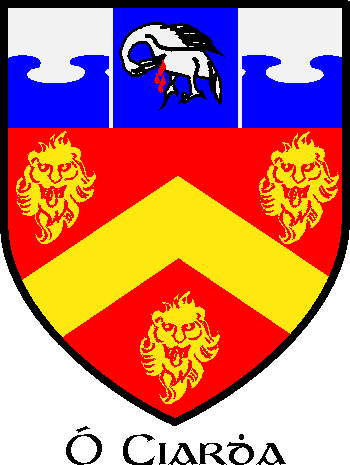 Get this crest printed on...
KEARY Family History
This interesting name is a variant of Carey which itself comes from three possible sources. Firstly, it may be the Anglicized version of the Gaelic, "O'Ciardha", the male descendant of (O) "Chiardha", a personal name derived from "ciar", dark, black. This name belonged to the southern Irish sept of Ui Neill who were lords of Carbury (Co. Kildare) and is now widespread in counties Cork, Kerry and Tipperary. The name may also be of Norman locational origin from "Carrey" near Lisieux, Normandy, introduced to England during the Norman Invasion, 1066. Carey is the name of a family established for centuries in the parish of St...