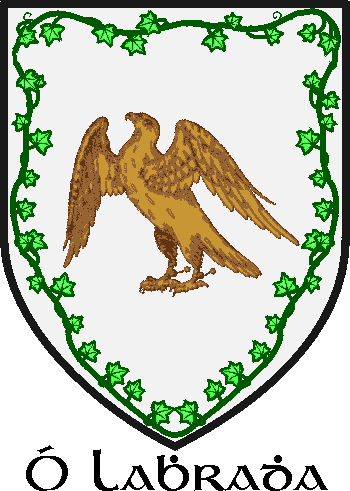 Get this crest printed on...
LAVERY Family History
Recorded as Lavery and Lowry, although the latter can be a Scottish surname, this is an Irish clan surname. It derives from the ancient pre 10th century Gaelic O' Labhradha, meaning the male descendant of the spokesman or herald. The Lavery clan have always been associated with Ulster, and particularly the counties of Antrim and Down where they were divided into three septs or branches. These were known as Baun-Lavery, from "ban" meaning white, Roe-Lavery from "rua" meaning red, and Trin-Lavery from "trean" meaning strong. In the 18th century Trin-Lavery was mistranslated to Armstrong, so many Armstrong name holders today in Ireland were originally Trin-Lavery...