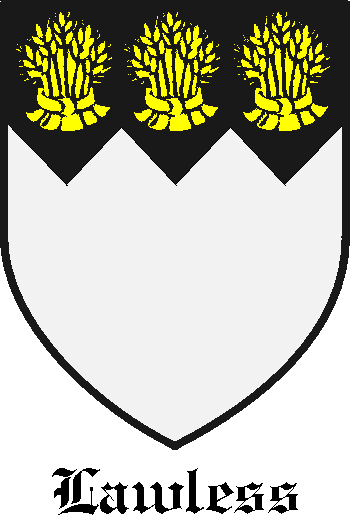 Get this crest printed on...
LAWLESS Family History
Recorded in various forms including Lwless, Lawles, Laweles and possibly others, this is an English medieval surname. It is said to be a nickname for a licentious man, from the Early English word "laweles" meaning uncontrolled by the law, unbridled or licentious. Whilst this may be true, it is more likely that being a nickname it actually meant the very opposite of what it appears to describe, and that probably it was given as a mocking name for somebody who was law abiding! Very few if any nickname surnames have survived which cast aspersions on the nameholder, and as this name is quite popular it seems unlikely that the nameholders of seven centuries ago saw themselves as lawless...