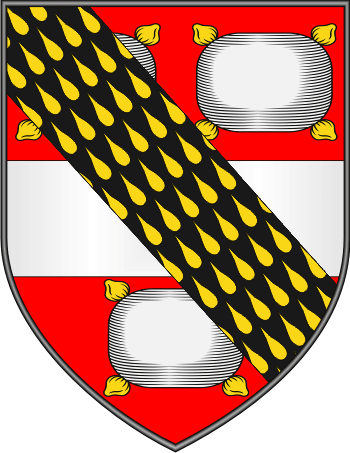 Get this crest printed on...
LAZENBY Family History
This interesting surname is of Scandinavian origin, and is a locational name from two places so called in Yorkshire, and Lazonby in Cumbria. The derivation is from the Old Norse "Leysingr", meaning freedman, with "by", a village or a homestead. "Leysing" was also used as a byname, so this name may mean "Leysings' village", or the "freedmans village". Lazenby near Ormesby in Yorkshire appears in the Domesday Book of 1086 as "Le(i)singebi", while Lazenby near Northallerton appears as "Leisinghi", and Lazenby in Cumbria as "Leisingebi". The following examples illustrate the name development after 1204 (see below): John de Laysingby (1361), and William Laysynby (1421)...