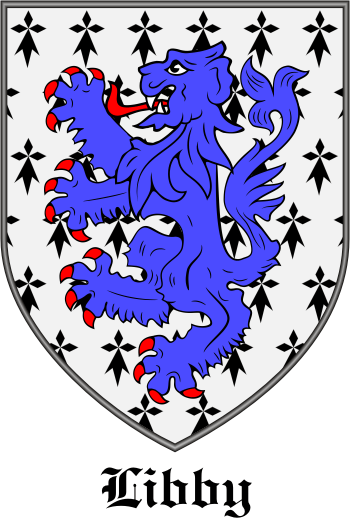 Get this crest printed on...
LIBBY Family History
This interesting and unusual surname is of early medieval English origin, and derives from a pet form of the medieval female given name "Ibb", a shortened form of "Isabel(le)". Isabel is by origin a variant of "Elizabeth", a name which owed its popularity in medieval Europe to the fact that it was borne by John the Baptist's mother. The original form of the name was the Hebrew "Elisheva", "my God (is my) oath". The form Isabella riginated in Spain, and was introduced in this form into France in the 13th Century, from where it was brought to England. There it achieved considerable popularity, and has led to the formation of the surnames Hibb, Ibbs, Ibson and Lebby...