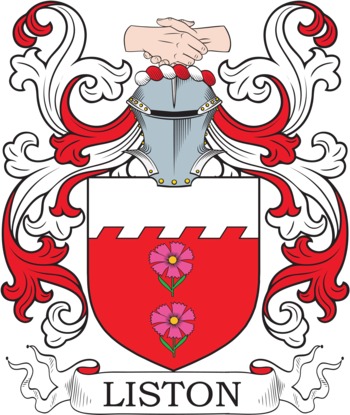 Get this crest printed on...
LISTON Family History
This name is of locational origin either from Liston in Essex or from the old barony of Liston, now included in the parish of Kirkliston, Scotland. The former, recorded as Lissington in Anglo-Saxon Chronicles, dated 995, and as Listuna in the Domesday Book of 1086, is so called from the Old English pre 7th Century personal name Lissa, itself a pet form of Leofsige, plus "ing", people of, and "tun", a farm or settlement, hence, "the settlement of Lissa's people". The Scottish Liston probably has the same origin and the surname from this source has, in fact, an earlier recording than the English one, (see below).