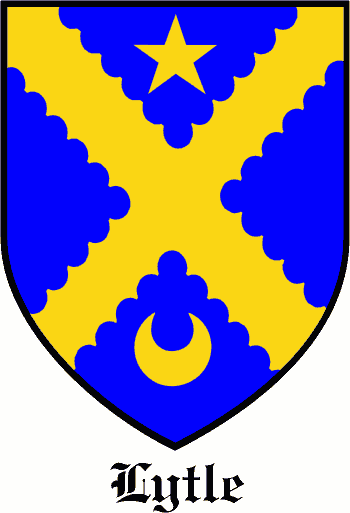 Get this crest printed on...
LYTLE Family History
This is one of the oldest of English surnames and is of Anglo-Saxon origin, from a nickname for a man of small stature. The derivation is from the Olde English pre 7th Century word "lytel", originally a diminutive of "lyt", meaning light and the Middle English "littel", meaning "small, slight, little". The nickname was also used as a distinguishing byname for the younger of two bearers of the same given name, as in the modern practice of using the term "junior" for the same purpose. In some cases the name may have been used to denote the opposite of its meaning, as in the surviving surname "Little John", often used of a "giant"...