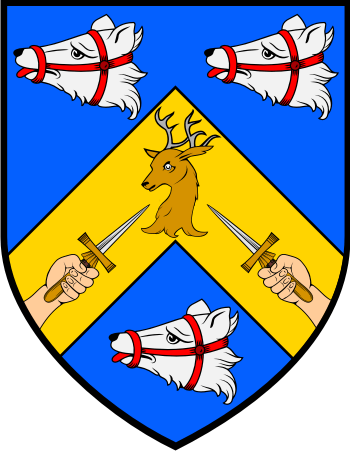 Get this crest printed on...
MACKAY Family History
This ancient surname is said to be of Manx and Scottish origins, although also later well recorded in the province of Ulster, in Ireland. It is a development of the pre 10th century Old Gaelic name "Mac Aodha", derived from "Mac" meaning "son of " plus the personal name "Aodh" meaning "fire", and originally the name of a Celtic god. Recorded in at least fifteen spellings including: MacKea, MacKee, MacKey, McKie, MacKie, McKee, and McCoy, there are many early references and recordings. These include Gilcrist M'Ay, said to be the progenitor of the famous Mackays of Ugadale, and to whom Robert 1st of Scotland granted lands in Kintyre in circa 1326...