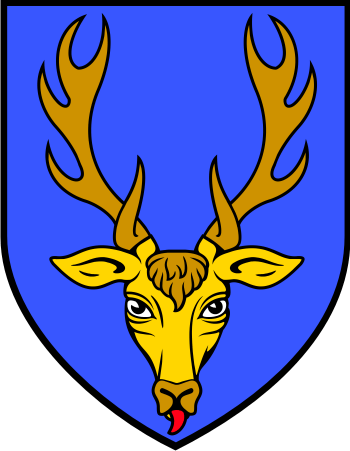 Get this crest printed on...
MACKENZIE Family History
Recorded in many spellings including Mackenzie, Mckenzie, Macenzy, Makkeney, and others, this is a distinguished Scottish surname. It has several entries in the "Dictionary of National Biography", and no less than twenty-one coats of arms. It is derired from Gaelic "MacCoinnich" or the son of Coinneach, a personal byname meaning "comely". Early forms of the name preserve the medieval Gaelic pronunciation which is "cainny". One Kanoth Makkanehy was noted in the records of the family of Rose of Kilravock", dated 1499, and Ewin Makkenye was "sone and air" to Kenyeoch Maksorle in the Black Isle in 1500. The following entry shows the nearest early approximation to the modern pronunciation: "Gilcrist Makkingze in Wigtownshire was charged with forethought felony in 1513", from the Criminal trials of Scotland...