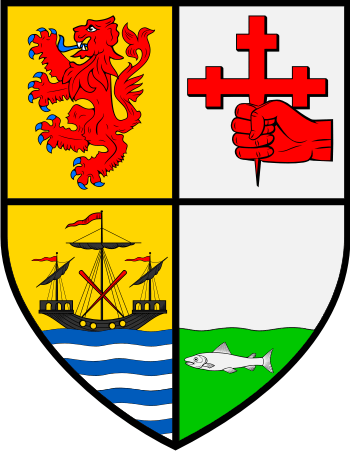 Get this crest printed on...
MACLACHLAN Family History
This notable surname of early medieval Irish and Scottish origin, is an Anglicized form of the Old Gaelic "MacLachlainn", son of Lochlann, a male given name which ultimately derives from the Old Norse "Lochlann", a compound of the elements "loch", lake, fjord, and "lann", land. This personal name, originally taken to mean "stranger", was applied as a byname to Viking settlers, from the name used for Scandinavia, i.e. "Fjordland". The Irish sept of MacLochlainn or MacLoughlin was a senior branch of the northern Ui Neill (an ancient population group located in Counties Donegal, Derry and Tyrone), and their territory lay in Innishowen, Co...