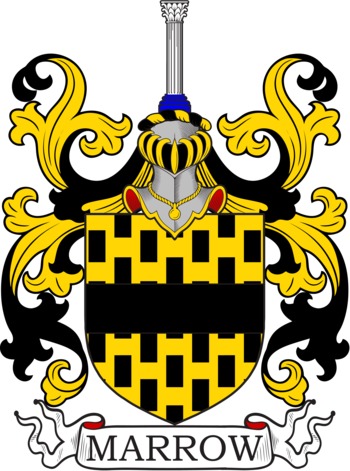 Get this crest printed on...
MARROW Family History
This intriguing and rare name is of early medieval English origin, and is one of that large group of European surnames that were gradually created from the habitual use of nicknames. These were given in the first instances with reference to a variety of distinguishing qualities, such as physical attributes or peculiarities, mental and moral characteristics, habits of dress, or occupation. In this case, the surname Marrow derives from the Middle English "marwe", companion, mate, fellow worker; the term is believed to be ultimately of Old Scandinavian origin, and although not a commonly used vocabulary word in modern England, it survives especially in North Eastern dialects, chiefly around Durham, where it is used to signify a companion, particularly a workmate.